Centre Cívic Bon Pastor
Barcelona, Spain
Hosted by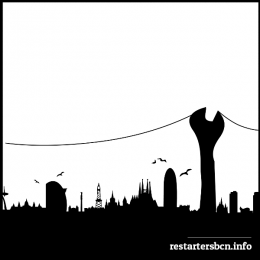 Restarters Barcelona
Description
Location
Plaça Robert Gerhard,, 3, Barcelona, España
About the group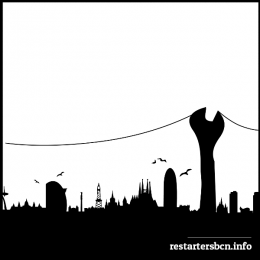 Restarters Barcelona és un col·lectiu informal que vol impulsar alternatives a l'obsolescència planejada i la reapropiació de coneixements tecnològics. Inspirats per l'experiència de Restart Project, aquest col·lectiu sorgeix amb el propòsit d'activar i promoure l'auto-organització de Restart Parties als diferents barris de Barcelona. Per això es tracta d'un grup obert a la participació de qualsevol persona interessada en aquesta activitat i el seu màxim desig és 'contagiar' a altres persones i grups fins a convertirse en un moviment.
Restarters Barcelona està format per persones vinculades o no a altres iniciatives similars com 'Reparat Millor que Nou', l'espai Macus de la Cooperativa Integral Catalana o la xarxa internacional MEND*RS.
T'agradaria organitzar una Restart Party al teu barri?...Busca aliats i ens posem en marxa!
Group Stats
...
CO2 emission prevented
Restart Party Do's and Don'ts
DO
Check if your device is still within warranty, you may be eligible for a free repair, replacement or a refund. (Which? helps in the UK).
Take responsibility for your device and your data. Our volunteers are here to help you learn to fix your gadget, not to provide a free repair service. Get involved!
Backup your data.

We can't be responsible for your cat pics, so please back up your device before you come. (Of course you already do this once a month, right?)

Charge up your device and bring all leads.
Get in touch with organisers if you have any questions about whether a fix is possible.
DON'T
Assume repairs will be successful. We help fix over half of devices at our events. Even if your repair is unsuccessful, you will learn about your device and why it failed.
Expect us to have spare parts. But we can help you source them. Often people visit twice: first we'll help diagnose the fault, then you source the spare part, and on your return we'll help you do a replacement.
Attempt a mobile screen repair just to save money. DIY mobile screen repair is a learning opportunity first and foremost. Please see our advice page first.
Bring a microwave.