Open Door Berkhamsted
Hertfordshire, United Kingdom
Hosted by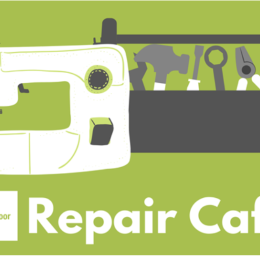 Repair Cafe at Open Door Berkhamsted
Description
Monthly Repair Cafe 0930-1230
About the group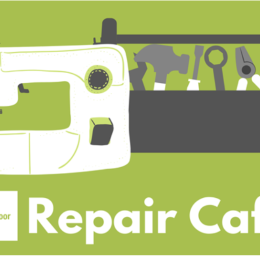 The Open Door Repair Café takes place on the first Saturday of every month, 9:30-12:30, at Open Door, on Berkhamsted High Street.
Open Door is a Community Hub in the centre of Berkhamsted, providing a variety of services:-
a donations café
a wide range of in person and online creative and wellbeing classes - both weekly classes, and short courses.
a new men's programme, Connections, is supporting men to cope with what life throws at them through regular meet-ups and other activities.
regular exhibitions which showcase the arts and crafts from local artists
the Community Pantry – a store cupboard in front of our entrance full of food, toiletries and other essentials - for those in need in an emergency or if things are tight before pay day.
a Memory Café for people with dementia and Alzheimer's (and a family member/carer) – an opportunity to take part in crafts and games.
Repair Café, where people can drop in with anything that needs fixing or repairing, and our expert repairers will see what they can do
We ask for a voluntary donation in exchange for your repair, and any refreshments - all donations (after costs) will go towards the running of Open Door.
We will have a range of expert repairers available each month, such as:
electricals
sewing and textiles
bicycles
jewellery
glassware
Group Stats
...
CO2 emission prevented
Restart Party Do's and Don'ts
DO
Check if your device is still within warranty, you may be eligible for a free repair, replacement or a refund. (Which? helps in the UK).
Take responsibility for your device and your data. Our volunteers are here to help you learn to fix your gadget, not to provide a free repair service. Get involved!
Backup your data.

We can't be responsible for your cat pics, so please back up your device before you come. (Of course you already do this once a month, right?)

Charge up your device and bring all leads.
Get in touch with organisers if you have any questions about whether a fix is possible.
DON'T
Assume repairs will be successful. We help fix over half of devices at our events. Even if your repair is unsuccessful, you will learn about your device and why it failed.
Expect us to have spare parts. But we can help you source them. Often people visit twice: first we'll help diagnose the fault, then you source the spare part, and on your return we'll help you do a replacement.
Attempt a mobile screen repair just to save money. DIY mobile screen repair is a learning opportunity first and foremost. Please see our advice page first.
Bring a microwave.