Restart at School
A hands-on enrichment programme that helps secondary school students learn how to repair electronics, develop transferable skills, and fix the planet.
How does it work?
Restart at School is a 10 week enrichment programme run by teachers and educators, with support and materials provided by the Restart Project. We provide teachers with everything they need to deliver sessions on the design, science, ethics and social impact of repair.
At the same time, one of our local volunteer Restarters will be available to provide hands-on support with the actual repair process (and we'll be available to help source broken devices and organise the parties!).
The programme aims to get students interested in repair – and help this interest evolve into something integral to school life.
Why bring repair to school?
The programme is designed to help students develop hard repair skills – such as disassembly, reassembly, and manual dexterity – at the same time as transferrable skills like teamwork and creative problem-solving.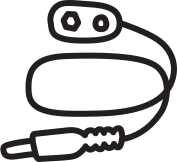 "The combination of skills for students, engaging and benefiting the community and encouraging sustainability is a fantastic way to for us to realise a range of outcomes."
Toby Blume, Governor of Archer Academy
Inclusive curriculum
Restart at School brings a wide audience together. The social and environmental message of Restart appeals to students who might identify as non-technical; whilst the programme gives technical students a change to develop the social side of their skills, so crucial for future careers.
The next generation of Restarters
Community engagement
The programme is designed to culminate in a "Restart Party" - an open, community event where students and community volunteers share their skills, and help people fix their broken gadgets. Long term, this community engagement can help students gain vital experience to use on university and job applications.
"We'd like more opportunities to learn repair and more community Restart Parties"
Students at Archer Academy in London
How to get started?
Interested? Whether you're a teacher, a student, a parent or a governor, please fill in the form below, and we'll send you information on how to access our materials.
Remember: fix a laptop, repair the system!